Hi, I am Lucy
M.A., Author, SoulDriven Leadership Trainer, University Lecturer, Speaker, Therapist.
If you are like the majority of the world population you live, lead and work in a world of constant distraction removing you further and further away from the state of genius that is inherent in the wisdom of your body and mind.
Consequently planet and people are bleeding with the growing lack of personal and natural resources, poor relationship management to self and others, unsuccessful real co-creation and co-operation, loneliness leading to burnout and anxiety and of course the critical reality of the climate crisis.
Our future depends on our inner development more than ever before. Futurists declare it. The UN knows it. The WHO knows it. You and I know it.
I believe we have hope for the future with creating solutions that come from a solid connection to the wisdom of our inner world so that we can create a living and blooming outer world that we all want to live in.
I am dedicated to serve you, the ambitious change makers and radical innovators succeed in your mission to make the world a better place for us all.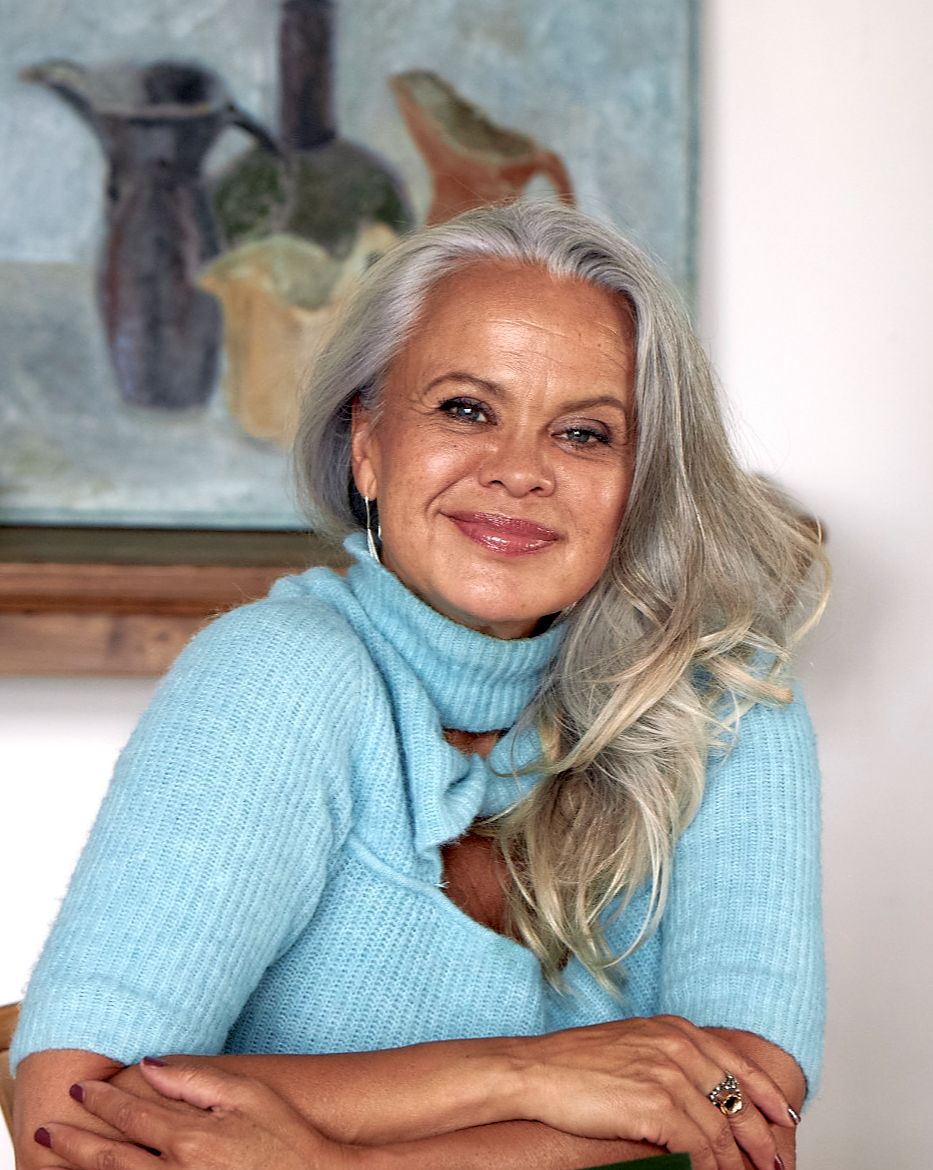 Featured programs
FOR EVERY STEP OF YOUR JOURNEY
"A journey of a thousand miles begins with a single step"
THE SOULDRIVEN ACADEMY
SoulDriven
Founder Program
12 Week Intensive Program
Work closely with Lucy and get tranformative energy mastery skills to re-discover and unleash the state of genius that is an inherent in your heart, body, and mind. Access razor sharp clarity. Ignite your powerful life force to become truly un-f*ck*-with-able and succeed in growing the business that contributes to a world we all want to live in.
BOOK A CALL - LEARN MORE HERE
THE SOULDRIVEN ACADEMY
SoulDriven
Life & Leadership Coaching
Half Day Individual Sessions in The Forest (Denmark only)
This program is for the visionaries who are ready to bridge their leadership with their connection to the body, outer nature and access their inner nature's state of genius.
By application only.
SCHEDULE YOUR CALL HERE
LUCY'S FEATURED TALK
Love in 96 ways - TedX Talk
As a growing number of children and youths experience loneliness, anxiety and depression and adults seek refuge in dating apps in the constant search for sex and love, Lucy Nur argues that perhaps it's time to look back and learn from cultures and times, where there were 96 words for love instead of just one.
In this talk she proposes an expanded awareness of love, which she believes may be the pivotal survival competence of the future in both life and work.
LEARN ABOUT OTHER TOPICS HERE
Lucy's Podcast
(Danish only) Listen to Lucy's thought provoking understanding of love as the most pivotal competence for our survival.
LISTEN HERE
Books in Danish & English
Learn the energy mastery of your life force and transform your relationships to your self, others and the world as a whole.
SHOP HERE
About Lucy
M.A., Entrepreneur Trainer, University Lecturer, Motivational Speaker, Therapist.
Lucy is an M.A. in Cultural Studies, Entrepreneur Trainer, University Lecturer, Motivational Speaker, and therapist who is dedicated to help change agents change the world. She has unstoppably researched and taught the landscapes of sexuality & intimacy for over 25 years. She is deeply preoccupied with the interplay between technology, relationship management, and modern spirituality. A work that she has brought to i.e. Tech, TV, and media world.
She is a performance coach for the best in their field, for global entrepreneurs, TV hosts and global soul-driven leaders. She is a writer with hundreds of thousands of readers. Member of The Regenerative Council. And she is an often used expert in all major Danish media.
Lucy's international upbringing with a Latin American mother and a North Jutland father has spawned an eternal curiosity and an inherent open eye on the values and norms across cultures, among individuals, in companies, and in society.
"Lucy is an unique example of "practice what you preach". She believes in truth and courage as THE basic virtues and she has an unique ability to empower the people she works with to think big and act accordingly - personally and professionally. Easy to say – hard to do – for everybody but Lucy."
Søren Schnedler, CEO & Founder of Gravity
"Lucy helped me tap into a completely new realm of energy & power that even I didn't know existed within me & what I have achieved from there, is ever so profound. Lucy has this unique ability to connect at that level and coach you from there. I have never seen this before, even though I have worked with the best leadership coaches from around the world. I believe this kind soul-driven leadership coaching to be very progressive & so right for our times. It has delivered some big breakthroughs for me & given me a method to connect to my own personal power & soul in a new way. It has given me the confidence to carry forward my work in creating the kind of impact I want to create in this world; improving the lives & livelihoods of many in my country & the surrounding South Asian region, which I believe to be my calling."
Dr. (Hon DCL) Linda Speldewinde, Founder & Chairperson, AOD Group
"The process has been amazing for me. The main reason for this is that Lucy made me look at my life holistically, helping me to look at all the elements of my life that are essential for the serenity and positive challenges that I want. I've got some really good tools to maintain what I've learned and thereby use myself myself best possible in the relationships to both my family, friends, children and job. I have previously had a coach to help me. With her unique calmness and empathy, Lucy has been able to help me far better than I've experienced so far. It has been the most professional and human proces I have ever tried."
Charlotte A. Pedersen, Commercial Business Executive & Board Member
❮
❯
"Everyone talks about intimacy as if it equals sex, and as if it only has to do with the relationship. Intimacy comes from the Latin intimus. That means deep down. Being intimate means daring to be with people at heart. And we must learn to dare to be with everyone if we want to survive in a world that is increasingly different from us. "
Lucy Vittrup, Radio4
"We touch our phones more than we touch each other. We send emails to the person next to us and social robots will soon become our lonely children's new best friend. Last year, nearly 5,000 people asked for a marriage certificate to make their marriage to their app boyfriend official. At the same time, people are becoming more and more ill from severe loneliness. The world is in a massive crisis of loneliness - and we need to address it. The question is not whether to be for or against technology. The question is: how do we make technology work for us, instead of against us? "
- Lucy Vittrup, In bed with technology, Podcast, Podimo
"The way we manage our sexuality is reflected in the way we manage the relationship to ourselves and each other."
- Lucy Vittrup, Femina
"We humans develop through the resistance we encounter, but in sex tech there is no resistance, no risk," says Lucy Vittrup, author, lecturer and lecturer in intimacy, sex and relationships in the digital world. "What will it do to us when we no longer meet any resistance in life's most intimate relationship? I am afraid that in general it can destroy our ability to interact with other people, "she says.
- Jens Bostrup, Politiken
"The answer is not just a cash statement that" we do not accept sexual harassment ". It's like forbidding a child to hit. That in itself is not enough. We need a sod deeper. The way we deal with our sexuality is reflected in the way we deal with ourselves, each other and the world. The answer is therefore awareness raising. Clarification of values, norms and guidelines. "
- Lucy Vittrup, LinkedIn, 2015
"We take full advantage of the sexual potential by opening our hearts when we have sex. Maybe it's just one minute, maybe it's a lifetime. We are created through every moment of our lives and no action is ever indifferent to us. No human being is without significance. "
- Lucy Vittrup, Erogi Manifesto
MORE STATEMENTS
